If you have ever seen a concrete slab that is not level, you know how unsightly it can be. However, what you might not have considered is how dangerous it can be for you and your family. Cracks in your concrete slabs can cause people to trip and fall, and they can compromise structures, from flatwork to foundations. Concrete leveling is a process that can fix this issue and make your concrete look smooth and new again. APC Spray Foam offers concrete leveling services in the Houston area. We use state-of-the-art equipment to lift and level your concrete slabs quickly and efficiently. Our team of professionals will take care of everything for you, so you can enjoy your newly leveled concrete slab! Learn more about our concrete lifting services and reach out to us to schedule an appointment today.
What Is Concrete Leveling?
Concrete leveling is the process of lifting and leveling concrete slabs. This can be done for a variety of reasons, such as to fix an uneven surface or to raise a slab that has sunken in. There are a few different methods that can be used for concrete leveling, but the most common is using APC's spray foam technology.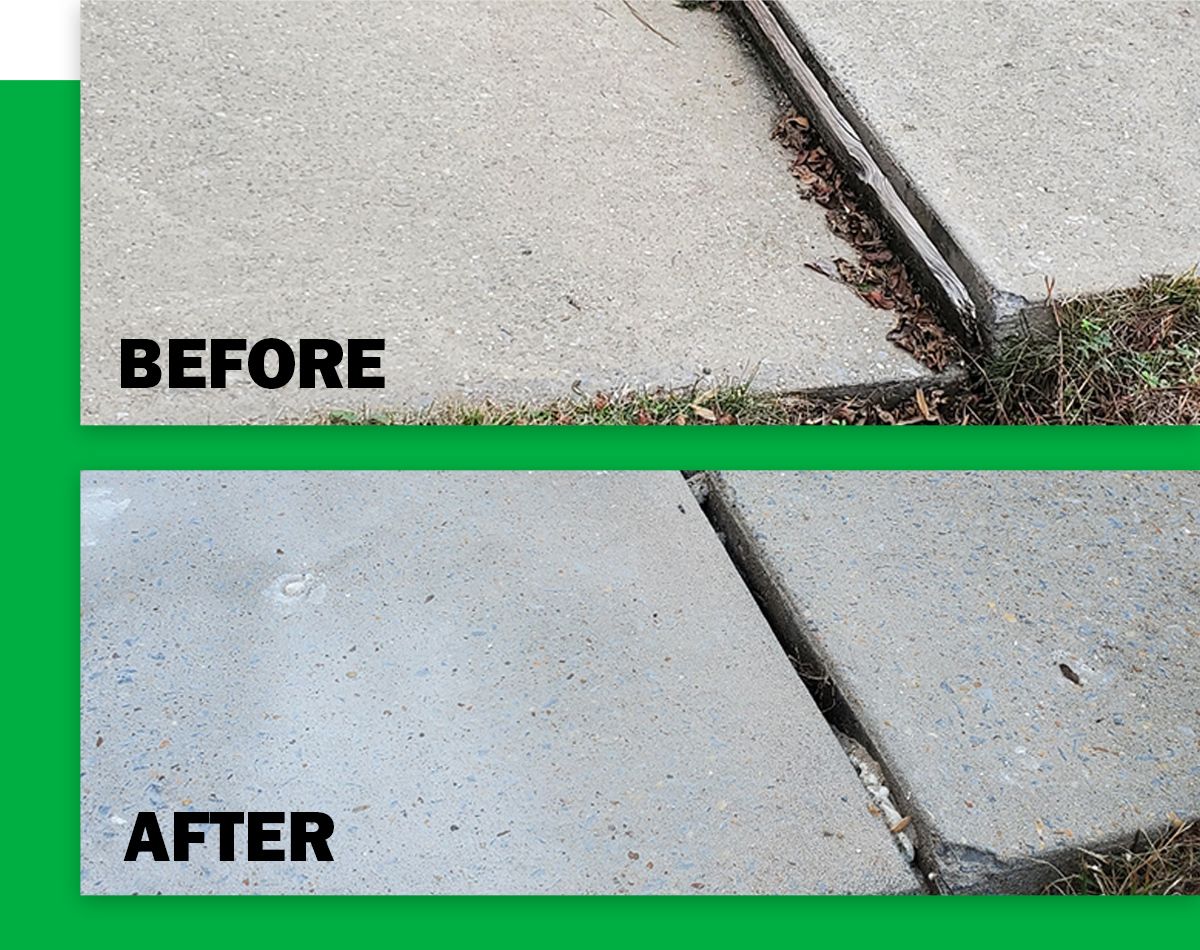 Benefits of Concrete Leveling
Concrete leveling from APC Spray Foam offers many advantages. Learn more today and reach out to us in Houston to schedule an appointment.
Even surface - A level concrete slab is essential for a variety of reasons. It looks much better than an uneven slab, and it's also safer to walk on and more durable.

Fix sunken slabs - If your concrete has sunken in, it can be difficult to use or even dangerous. Concrete leveling can fix this issue and restore your slab to its original condition.

Quick and easy - APC's concrete leveling services are quick and easy. We will take care of everything for you, so you can enjoy your new, level concrete slab as soon as possible! With concrete leveling, there is no down time, so you won't have to wait.

Money saving - Concrete leveling can avoid the need for complete replacement of your driveway, significantly reducing costs.

Safety - Fixing sunken slabs can help ensure that you, your family, and guests visiting your home don't trip and fall on cracks in the concrete.
How Does APC's Spray Foam Technology Work?
APC's spray foam technology is a proven method for concrete leveling. It involves the use of a high-pressure pump to inject polyurethane foam into the soil beneath the slab. The foam expands and creates a stable, level surface. The polyurethane foam will then harden and become a part of the soil. APC has been using this technology for more than 25 years and has successfully leveled thousands of concrete slabs. Additionally, during this process, we use high-quality equipment to ensure that the job gets done right.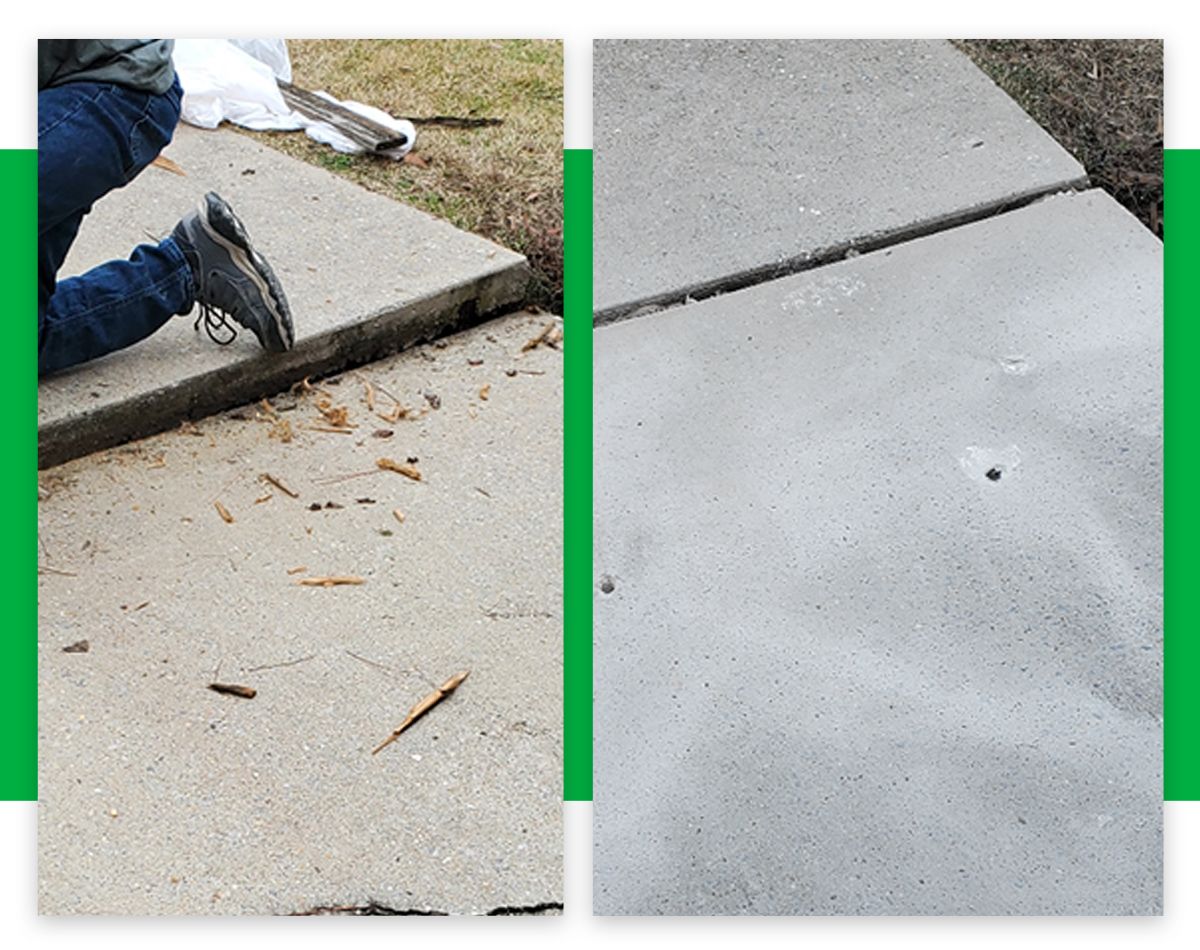 Additional Services We Offer
In addition to concrete leveling, APC also offers a variety of other services, including:
Basement Floor Leveling - APC's basement floor leveling services can fix a number of issues, such as cracks, uneven surfaces, and water damage.

Driveway and Walkway Repair - APC can repair your driveway or walkway using a variety of methods, including concrete leveling, asphalt repair, and paver installation so that your driveway and sidewalks are even and aesthetically pleasing.

Porch and Patio Leveling - A porch or patio that is not level can be a safety hazard. APC can fix this issue quickly and easily with our concrete leveling services.
At APC Spray Foam, we strive to provide the highest quality concrete leveling services in the Houston area. With more than 20 years of experience in the industry, we have the skills, knowledge, expertise, and industry-leading tools to get the job done right. We use only premium materials and equipment to help ensure your concrete is leveled, safe, and looks great. To learn more about our specific concrete leveling services or to schedule an appointment, reach out to the APC Spray Foam team in Houston today!