Why Spray Foam?
Top Rated Local® Spray Foam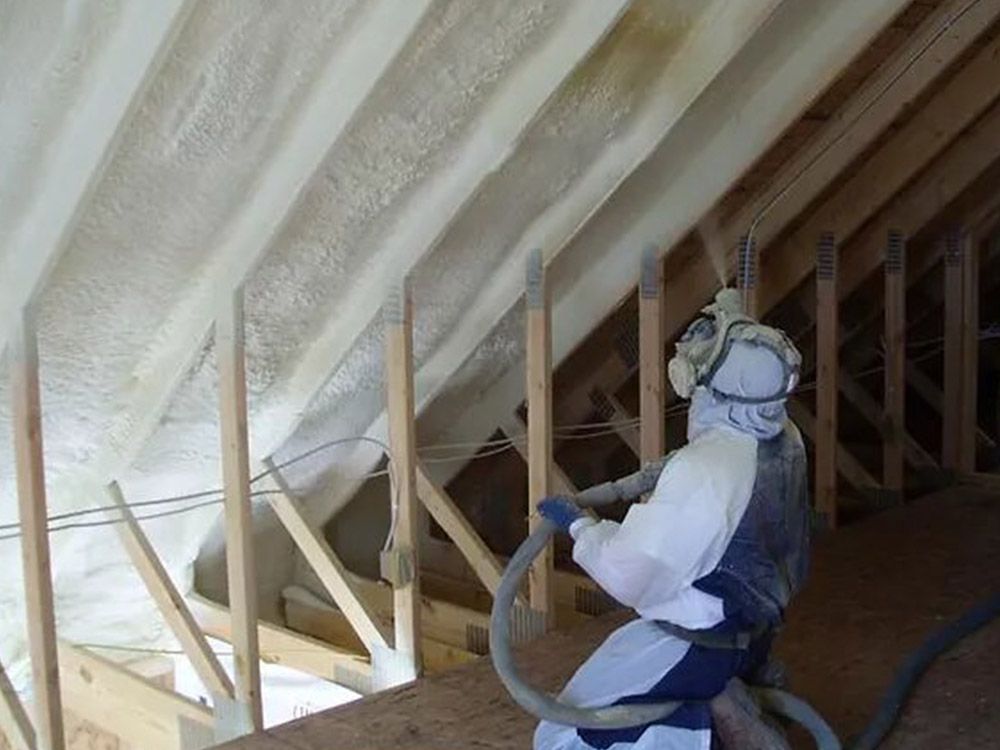 Why Spray Foam?
APC Spray Foam specializes in spray foam insulation. Our team works tirelessly to provide you with insulation you can trust. Why insulate your home with spray foam insulation? Read on to learn more!
Effective Insulation
Spray foam insulation is more energy efficient and provides a higher R-value on average than traditional fiberglass and blown-in insulation. This means a house that warms and cools itself more efficiently without having to use central air.
Protective Seal
The seal provided by open-cell and closed-cell spray foam insulation is one that protects you and your home from the damages of mold and mildew. Roughly 15% of American's are allergic to their home, ultimately because of improper sealing and insulation installation. Whether you're working on a new build or insulating an attic space, we can help you keep moisture out and your health protected.
Durable Materials
Spray foam insulation is very durable thanks to its chemical composition. It's essentially water- and pest-proof, and should remain in your home long after you're gone. Spray foam insulation helps you never worry about insulation again.
Dependable Quality
You can depend on spray foam insulation to improve your quality of life as well as your finances. Customers that make the switch to spray foam insulation in their homes have seen savings of up to 40% on their monthly energy bills!
Get All The Benefits Of Spray Foam
If you want all the benefits of spray foam insulation, then go with a team that's sure to get the job done right. APC Spray foam is the team of experts in your area, and we'll make sure to work with you every step of the way to make sure the job is done in a timely, professional manner.
Schedule your appointment with APC Spray Foam today! Now serving Tuscaloosa, Alabama and Chattanooga, Tennessee.